Language :: Portuguese Chinese Japanese
Welcome to The TOFFEE Project
The TOFFEE Project is a collection of Linux based open-source projects and its associated research.
TOFFEE - WAN Optimization
TOFFEE-DataCenter - Server and Data-Center WAN Optimization
TOFFEE-Mocha - WAN Emulator
TOFFEE-Fudge - Network Packet Generator
TOFFEE-Butterscotch - Save and Optimize your Internet/WAN bandwidth
TOFFEE-SoftServer - pre-installed and pre-customized software VMs for general, research and for production use
TrueBench - multi-platform hardware/CPU benchmarking
The Linux Channel - Linux and Open-Source research video channel
The FreeBSD Channel - FreeBSD and Open-Source research video channel
Understanding The TOFFEE Project - Ecosystem and the Big-picture:
Before you explore the same, here is the ecosystem of the overall The TOFFEE Project. The main objective is to achieve network optimization by various means in various situations (real-world use-cases), however, unlike other open-source projects, The TOFFEE Project is not just one project/source-code. It has a broad vision and a long term focus. It is the entire ecosystem comprising various components like research, required tools (some are self-made like TOFFEE-Mocha), study/education, and so on. On top of this robust platform, the end individual components are made such as: TOFFEE, TOFFEE-DataCenter and so on. The word The TOFFEE Project literally refers to this vision, ecosystem and the big-picture.

---

TOFFEE is an open-source WAN Optimization (Network Performance Optimization) software which can be used to optimize your critical networks such as:
Aerospace Communications (In-flight Wifi networks) and Satellite Networks
Defense(Military) Communications
Marine Internet
Teleradiology Networks and other Medical communication applications
Mobile Networks - 3G/4G Networks
Deep Space Networks (DSN)
CallCenter/BPO/Customer-Support Communications
For example, a typical TOFFEE setup: Learn more about: TOFFEE WAN Optimization deployment
---

TOFFEE-DataCenter is the new TOFFEE variant meant for Data-Center, Server, HPC, Load Balancing, Cluster/Cloud Computing and SDN deployments. With TOFFEE-DataCenter (and or TOFFEE), OEMs and other equipment vendors can make use of this platform/stack, integrate, port and build WAN Optimization devices/appliances on to their existing product range. Or build a dedicated WAN Optimization hardware product series via the same.
💎 TOFFEE Data-Center Big picture and Overview - Download PDF
Learn more about: TOFFEE-DataCenter Server and Data-Center WAN Optimization
TOFFEE-DataCenter: Supported features

Advantages of TOFFEE/TOFFEE-DataCenter:
unlimited TCP sessions
optimizes TCP, UDP, ICMP and SCTP
optimizes TCP-Header, UDP-Header (IP Header is untouched for seamless end-to-end packet routing)
makes existing VPNs perform faster: TOFFEE prevents VPN packet fragmentation which occur commonly due to extra headers and encryption (exceeding MTU)
supports IPv4 and IPv6
lossless packet compression
packet de-duplication
application specific optimization: HTTP, SSL, FTP, Skype, Google-Hangouts, DNS, VNC, TeamViewer, MySQL, CIFS, SIP, RTP/RTCP, SMTP, POP, etc
stateless packet processing
extended to support hardware packet processing as well hardware based loss-less compression (acceleration cards)
optimizes live streaming data (such as VoIP, Podcasts, Radio, Live TV), which cannot be optimized via any existing file caching solutions
Watch Video: 0x172 What is TOFFEE-DataCenter ? - The Big Picture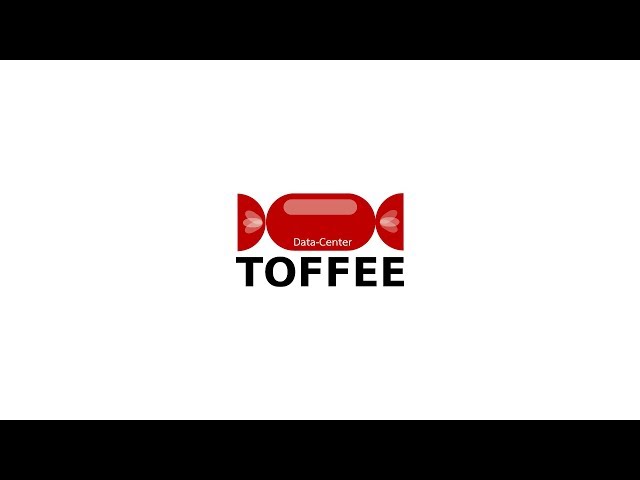 * Click the image above to watch this video on Youtube ↗
---

TrueBench is an unique open-source benchmarking system in which the core system performance and efficiency parameters are measured at extreme high resolution in the order of several million/billion µ-seconds for a given specific task. TrueBench is a part of The TOFFEE Project research. For more details: visit TrueBench
---

TOFFEE-Butterscotch is an open-source software which can be used to save and optimize your Internet/WAN bandwidth. Unlike TOFFEE (and TOFFEE-DataCenter) TOFFEE-Butterscotch is a non peer-to-peer (and asymmetric) network optimization solution. This makes TOFFEE-Butterscotch an ideal tool for all Home and SOHO users.
---

TOFFEE-Mocha is an open-source WAN Emulation software which can be used to emulate (simulate) WAN networks. You can build test WAN networks and emulate WAN like behavior with TOFFEE-Mocha such as packet delays, random packet drops, packet corruption and so on. TOFFEE-Mocha can also be used as a tool to build TOFFEE WAN Optimization test setup at your lab. With TOFFEE-Mocha WAN Emulator you can emulate:
Latency and Bandwidth
Bursty Traffic (Jitter)
Congestion
Packet Loss
---

TOFFEE-Fudge is the new upcoming open-source Network Packet Generator. Some of the objectives of TOFFEE Fudge are:
Simple
Precise
Predictable
Repeatable (via Playback)
NOTE: TOFFEE-Fudge is scheduled to be released sometime around Apr/May 2018.
---

TOFFEE SoftServer(s) are set of pre-installed and pre-customized software VMs for general, research and for production use. These software VM servers can be used as a standard/reference platform upon which custom user-applications, software applications can be built and tested. For more details: visit TOFFEE SoftServer
---
---

The Linux Channel - a Youtube Linux channel for advanced Linux users, systems and network software programmers and tech enthusiasts.

For more details:
---
💎 TOFFEE-MOCHA new bootable ISO: Download
💎 TOFFEE Data-Center Big picture and Overview: Download PDF
---